Lugera – The People Republic offices are always hosts of moments and stories, each special in their own way, from riding the scooter to elaborate pranks (almost) impossible to avoid.
So, as we are having such a good time in the office, we thought that health and sport get along well with fun, so we decided to dedicate the last week of August to wellbeing (besides HR, of course 😊), so we put together Wellness Week – five days of surprises and advices for a (more) healthy and (more) balanced lifestyle.
Wellness Week was off to a great start, full of vitamins and healthy snacks prepared by our (already) friends, Solaris. We tried some new smoothie recipes that may stay in our lugerian menus for a long time.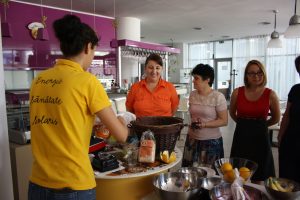 But after putting on paper all the recipes, we got ready for (slightly more serious) things: on Wednesday (August 30), from Bucharest, to Ploiesti, Brasov and Cluj, Lugeracs prepared their sport kits and met for an "after work" training session. As initiated by Alex Ionescu (whom you have already met in our Ask a Sales Guru interview), Lugeracs of Bucharest got together in the Carol Park and took part in the "1,000 stairs challenge", a meeting that seems to become sort of weekly reunion.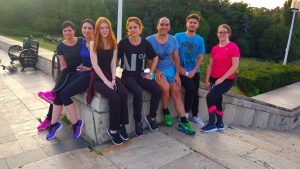 Lugeracs in Ploiesti in Cluj also joined the running session, while those in Brasov organized a more special fitness training, where even the tree in the garden had its role.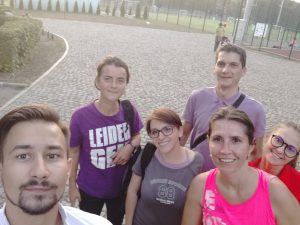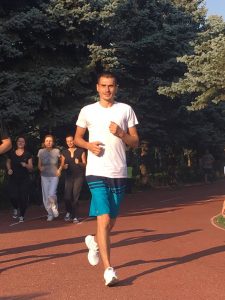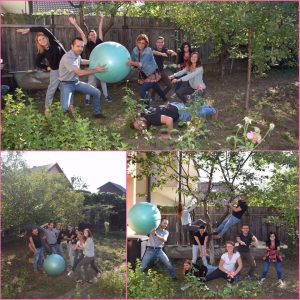 After all the intense physical activity, on Thursday (August 31), we took a seat and listened to Radu Buculea, personal trainer, who explained, during an interactive and practical workshop, how to correctly sit at the office, how to get rid of backpain and which are the simple exercises we can make even in front of the computer. We also made sure to save the presentation "on tape", so, every time we need a good piece of advice, we are just a few click away from a better physical condition.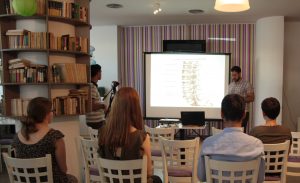 No doubt it was a busy week… full of useful recommendations, healthy, yet delicious snack, sport, relaxation and socialization. But Wellness Week would have not been complete without a competition between colleagues 😊… so the most hardworking of us raced in the competition of "most steps walked in a week". Over 20 participants registered on their pedometers almost 826.000 steps in just five days, out of which only the top three walked together a third: 278.759 steps.
We sign off here, but not before sending all the congratulations to all Lugeracs for showing their enthusiasm!
And remember: a healthy lifestyle is like a "long term project", but such days are the perfect opportunity to start it.