You are invited to meet our colleagues from Lugera – The People Republic, to discover their stories and to learn from their experiences. Any questions or curiosities? Leave us a comment below and we will gladly answer it!
Alex is one of the most energetic, dedicated and passionate sales people you can meet, with a character and a soul that surprises you right from the first meeting. Always between meeting, we managed to take him from how work to reveal us what is behind a salesperson.
1/ How long have you been with Lugera?
My journey with Luger started 7 month ago, after a 5 years sales experience in human resources. I chose Lugera for the people, the vibe and beautiful projects…and I'm glad that didn't fail with my decision.
2/ What's the most WOW thing that we don't know about you ?
Very few know that before starting in the sales field, for 5 years I was history, religion and Latin professor in my hometown (Pitesti). I think this was the starting point for one of my hobbies…to collect coins, each one of them having its own history…about which I won't say more so as not to attract the attention of the curious ones 😊.
I'm sure few people know about my Bucket List…here are the things that stir up my curiosity and always challenge me. For example, the first thing checked on my Bucket List was to get rid of tyranophobia,,,,and now I am a blood donor 😊. I will also give a sneak peek from the list: jump with parachute and scuba diving….soon to be checked.
3/ What's your way to relax at the end of the day?
I think all my colleagues have already found that I love nature and I like to run (I run at least 3 times/week) and I found the ideal method to mix these two hobbies: I run in Baneasa Forest (even if it's too far away from my home, I prefer not to compromise in terms of air quality).
Because I like challenges, but also because I saw the courage and the strength of people around me, I took this passion further…until now I ran 5 mountain marathons, my best time being 5h55min. At my first marathon, I competed with an old man about 80 years old…who finished the race before me. I think that was the marathon that made me realize one of the most important things (which they apply both in personal and professional life): passion and will can lead us to the point we want.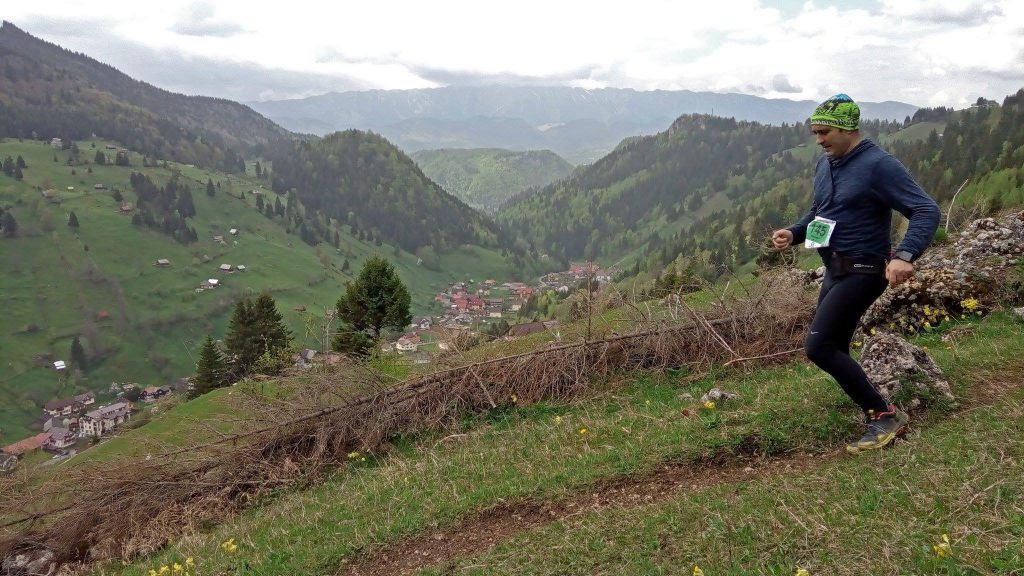 Studies found that CEOs who run marathon are more likely to run companies with higher firm values. One of these studies is Runners Run Better Companies…check it out.
4/ What's the funniest thing that happened to you lately?
The most recent event that pops up in my mind is one that happened here, at Lugera: my colleagues changed my car keys with another ones and I was preparing to leave home I couldn't understand why when I pressed the remote, the car from my left opened instead of mine.
5/ What's your last post on Facebook?
Generally, I post about passions, nature, marathons, mountainbike…and human resources 😊.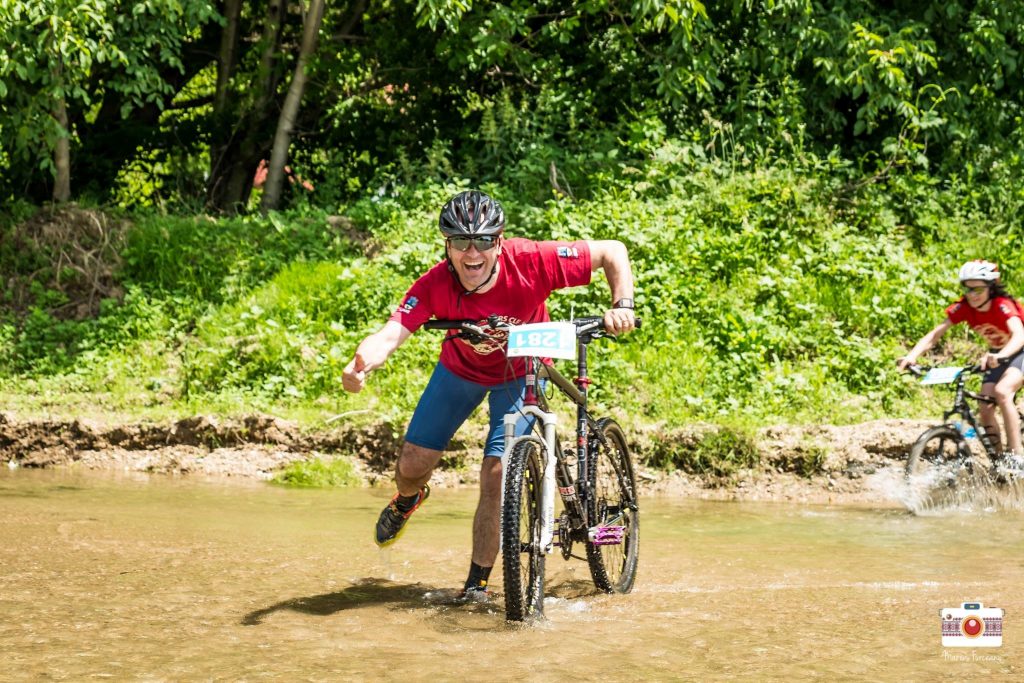 My last post is about Zumont sports equipment campaign….especially for hiking.
6/ What do you like most about your job?
For sure, meeting with clients…is my way to keep my energy for the whole day. That's why I decided to come back in sales field. I don't think I could cope with a jobe where I was forced to just sit in front of my computer. By all means, I am a sociable person who empathizes and communicates easily. I like the versatility my job offers, the fact that I am always challenged to reach my clients, to understand their needs and to deliver the right solutions for them.
I try to enjoy the freedom and flexibility of my job and I do my best to meet my client in a different environment than the usual one. I could give 2 examples of this kind of meetings: at the maternity (we were both at the same time in a maternity to visit some friends) + in the park (I searched the client on Facebook and I noticed that we have something in common…running…and so I found out where he usually runs).
7/ Who and what inspires you?
I get inspired by people who have succeeded in life despite all the obstacles, health, financial and emotional issues. They teach me that there is no I can't do it and that excuses do nothing but keep you behind. For example, I know 2 very good marathoners with whom life has not been as genereous as they would have deserved: Levente Polgar (he lost his right arm at the age of 6 and now is working in constructions) and Laurentiu Daniel Moga (works in a car wash).
An inspiration is also Nick Vujicic, motivational speaker, born with tetra-amelia syndrome, a rare disorder characterized by the absence of arms and legs…and yet he hasn't lost his hope and tries to help others inspiring with his experience.
8/ How lucky are you and why?
Extremely lucky. I think luck is generated by our actions, it doesn't come by itself. I believe in balance of good and evil…everything you offer to the others comes back to you. The more you offer, the better the change of being lucky.
9/ Tell us about your day using a movie title.
Meet Joe Black
10/ If you could choose one song to play every time you walked into your office, what would it be?